Vince, Jake, Nick, Tav, Jon, Brockers and Duncan.
Following my 2nd covid vaccination jab on Tuesday I have been suffering with an 'iffy' shoulder, hauling stuff out to the surface and digging is off the agenda for me. I settled down at the bottom of the entrance and transferred the spoil from skip to skip, out to the surface. The surface duties were attended to by Nick and Brockers (pre-lunch) followed by Tav and Jon (post-lunch). The main diggers were Tav and Jon (early session), Jake and Duncan (later session) there was, of course, some alternative digging mostly by Nick and Brockers. At the end of the day, a lot of spoil was shifted; about 250 bags and several loads of rock, some requiring the use of the 'rock-net'.
During the lunch break a start was made on another extension to the spoil heap; brambles were slashed and walling re-located. A task to be continued at a later date.
At the end of the session, photos were taken.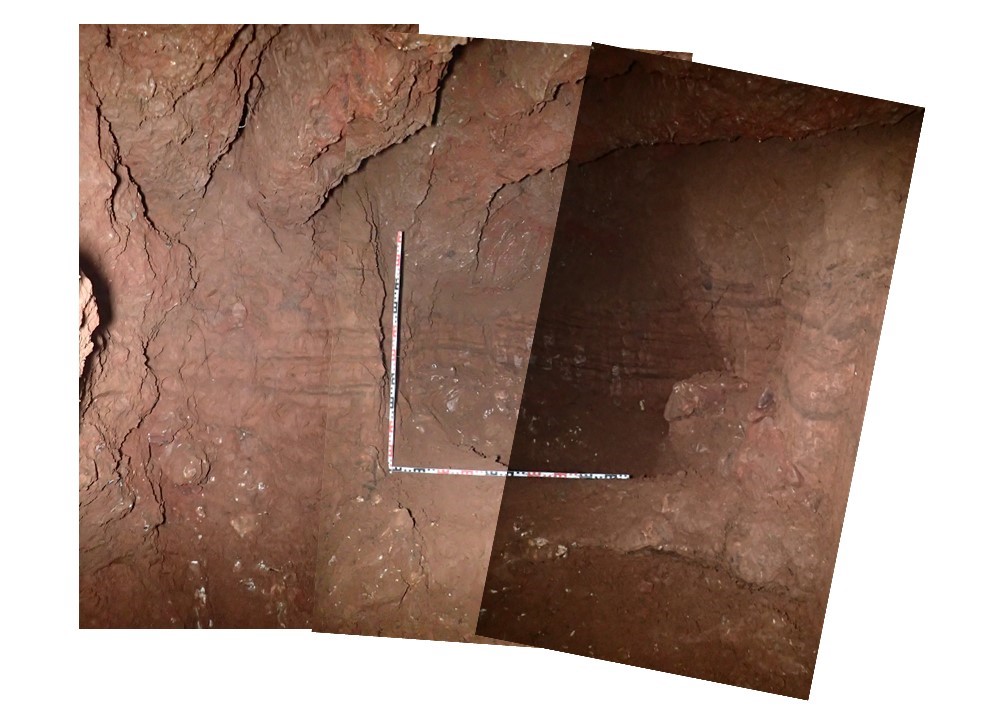 During the post-lunch session, a visit to site by Caroline and Rebecca. Caroline stayed on to have a look at the current dig in the Soft South.