With Tav, Jake, Jon, and Brockers
Tav digging, I was moving the spoil (mostly filled bags) along the NE passage to the pot and hauling up to Jake on the ledge. The spoil transferred to the next skip hauled away by Jon to the entrance, Brockers (slightly late on parade) hauled the bags up to the surface and added the contents to the spoil heap.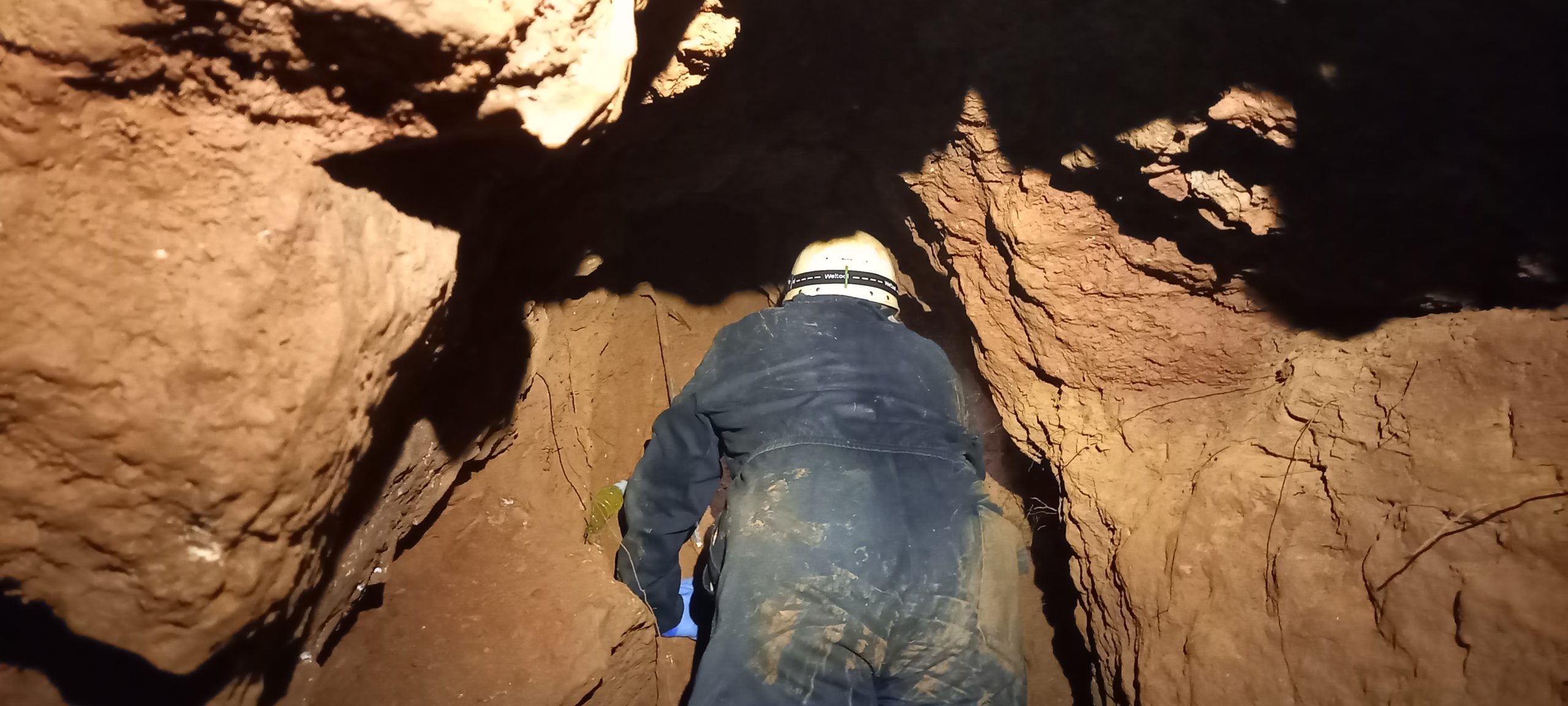 The digging effort was concentrated on widening the passage to ease forward progress, a small amount of sediment was removed from the floor too. On the right-hand side of the passage some rock was exposed which might restrict the width. About 90 bags filled, hauled, and emptied, plus a few rocks made their way to the wall-building stockpile.
To the Hunter's Lodge Inn for refreshments.