With Brockers, Mike, Duncan, and Jake
Smaller team this weekend. Down at the current end of the NE passage in the deep Soft South, Brockers was busily digging underneath the pissing tree, Mike was clearing away the spoil back to the pot. I was on the slippery ledge (clipped in for safety), Duncan at the bottom of the entrance, Jake on the surface hauling up and emptying bags.
Brockers persevered with digging the space beyond the stalagmites opened last session under the 'ceiling' of jammed cobbles/boulders. Due to the conditions, digging was steady and, at times, tentative. The removal of spoil along the elevated section had not been improved by the step/hole created last weekend, some levelling-up was required to enable the skip to be used. Brockers eased out some large boulders from the dig, these will need reducing in size to ease handling and removal at a later date. At the end of the session the space beyond the stalagmites was looking intriguing but will require some thought while further progress is made. We really should get around to trying a voice connection with Trick or Treat, something that has been mentioned over the last couple of sessions but not yet done.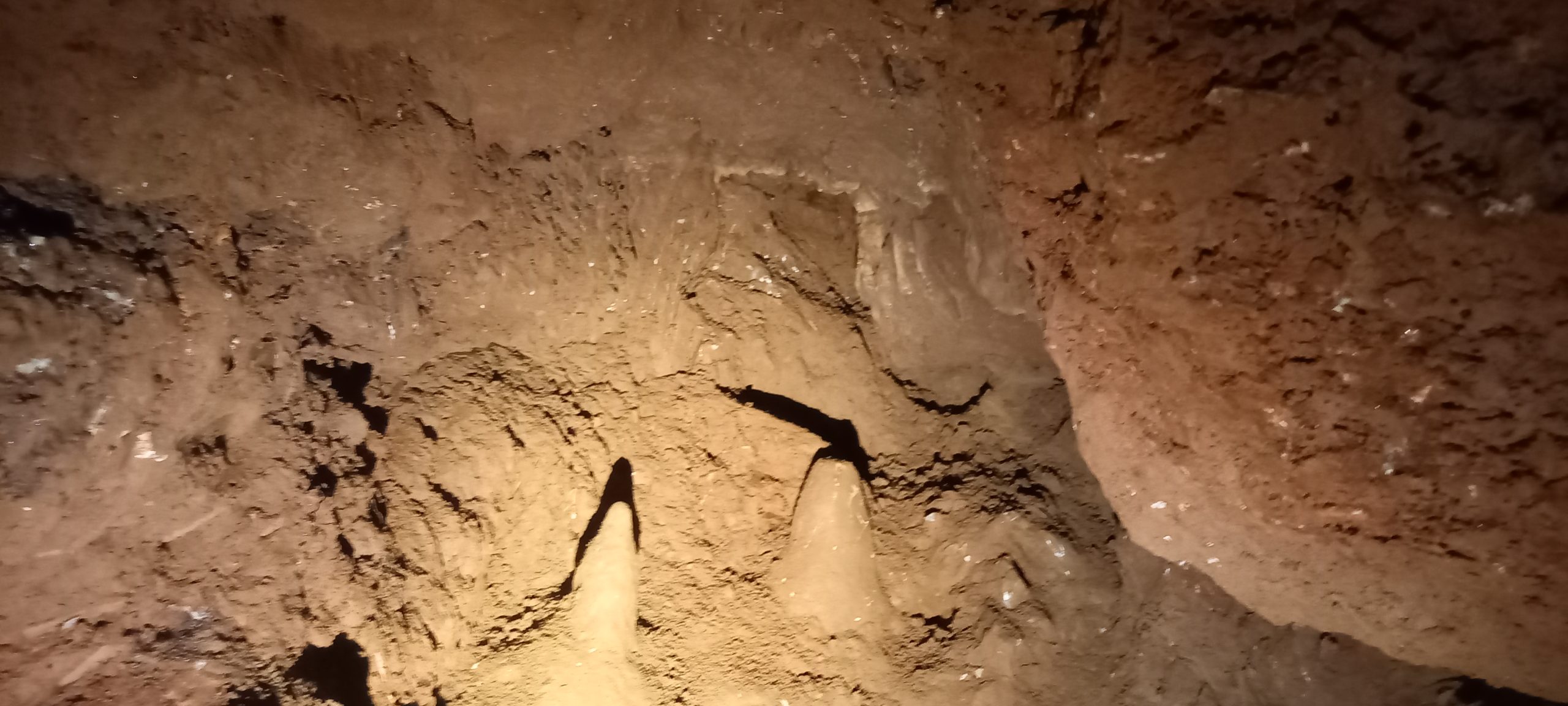 A total of 42 bags were hauled out and emptied, a lot of rocks were put to one side in the NE passage awaiting removal at some time in the future! It was time for the Hunter's and some refreshments.