Solo trip into Hallowe'en to take a few photo's and to take care of some unfinished business.
Image below is looking back into breakthrough point after some spade work to make it a little less snug.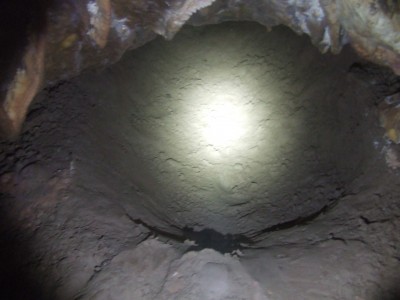 Image below: a group of stalagmites on one side of the breakthrough, the largest is ~300mm high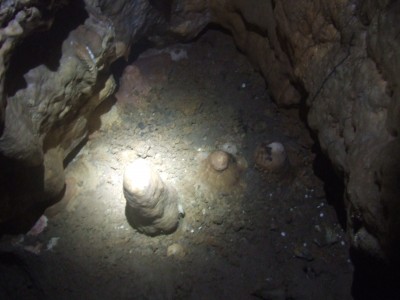 Image below: just about shoulder height is a slot leading to an open rift, the slot will need a bit of modification!

Image below: peering beyond the slot into the open rift beyond!

Images below: a group of random photos from around the chamber, there are a number of decent formations and good flowstone.
With the loose ends tidied up it was time to exit the cave and enjoy some lunchtime refreshment at my favourite hostelry and chat to some people.