With Jake, Tav, Nick, Matt and from the Grampian – Colin, Frazer and Ian. We were joined later by Tangent.
Tav digging ably assisted by Nick and Ian; Matt doing the hauling; Jake shuttling and loading the skips to the surface; Vince above ground with Colin and Frazer, who was a little worse for wear following a rather heavy day yesterday.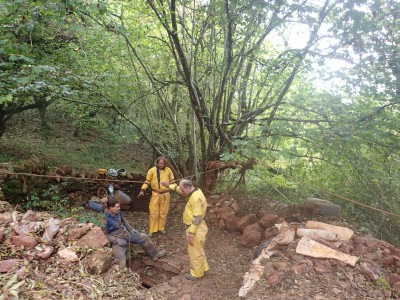 The first task of the day was to remove the spoil left from last weekend, this done Jake started to clear the pile that Matt was accruing coming from the digging end.
Then Jake sent the sledge up to the end when it had been requested, this was soon followed by some enormous boulders being rolled out of the cave. These easily weighed between 30kg to 50kg and the net was needed along with a joint effort to get them up to the surface.
When most of the work had been done Tangent turned up, taking a detour from pedalling up the hill to the Hunter's to say hello to the Grampian contingent. I then went along to the end with Colin, don't know what happened to Frazer.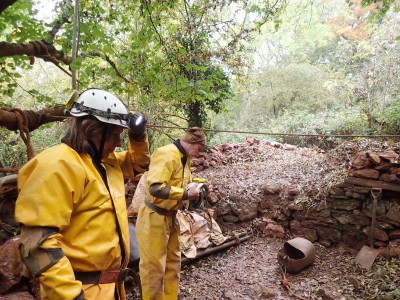 There's a rather large space at the end now which should not be a surprise after the quantity of spoil shifted today. There is a good solid wall on the west side but the rock flake in the floor will need some attention so another mid-week trip is necessary.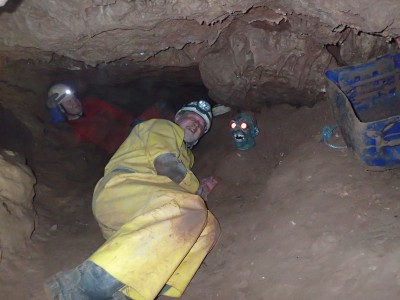 Another fine digging session with our digging chums from north of the border. Time to go to the pub.