Solo (not really digging though!)
Dragged some kit including water and a brush to An Unexpected Development. Going to have another cleaning speleothems session next week sometime. Took the camera along too, just for something else to carry. Actually, I wasn't satisfied with the images last time I tried the big LED array so thought I would try again, remembered my glasses this time. The results were better and good half decent shots were achieved.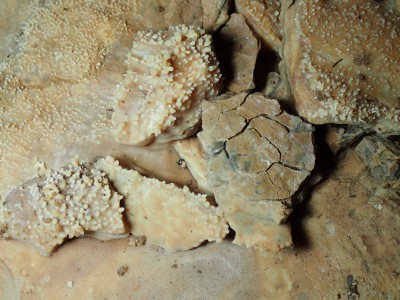 I could spend hours in this part of the cave, the more you look, the more you see, especially with the illumination the LED gives. Some fascinating formations and phenomena to observe and ponder, bloody marvellous!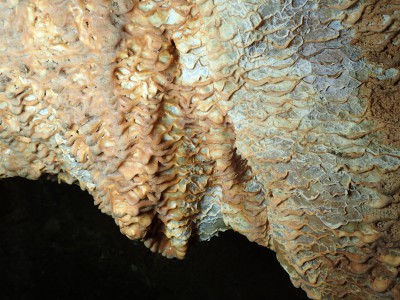 Early start again tomorrow so didn't stop in the Hunter's on the way home. Got back and stuck the oversuit into soak, will wash off in the morning, a dry day forecast for tomorrow.