With Roz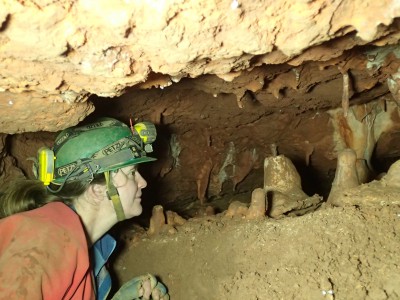 My 500th trip into Hallowe'en Rift.
The purpose of this trip was to try and capture some images of the
low stuff approaching An Unexpected Development, to show it how it really is. The
cave is still very dry. Got some good photos too.

On exiting the cave, Roz presented me with a bottle of bubbly, which was unexpected. At the Hunter's I was surprised to see Alex there, then Jonathon turned up, apparently summoned by Roz. Then, Roger bought out a fruit cake that Roz had baked earlier to celebrate the 500th trip. Bloody marvellous!