Solo.
I have purchased a replacement drill, this time I've opted for a Bosch 36v heavy duty professional model. The drill has two 2ah batteries and I was unsure how many holes I would be able to drill so decided to go and find out before purchasing any supplies. I also wanted to photograph an interesting exposure of calcite flowstone before it gets covered in mud.
Underground, I took the photographs first. Seems like more evidence for the effects of Pleistocene frost/ice on speleothems in Hallowe'en Rift. An interesting point, recently I have read several archaeological excavation reports for site such as Paviland Cave and Pontnewydd Cave (both in Wales) that record fragments/clasts of speleothem within a matrix of other sediment, some of this has been dated. The dates have some correlation with glacial/interglacial cycles during the Quaternary.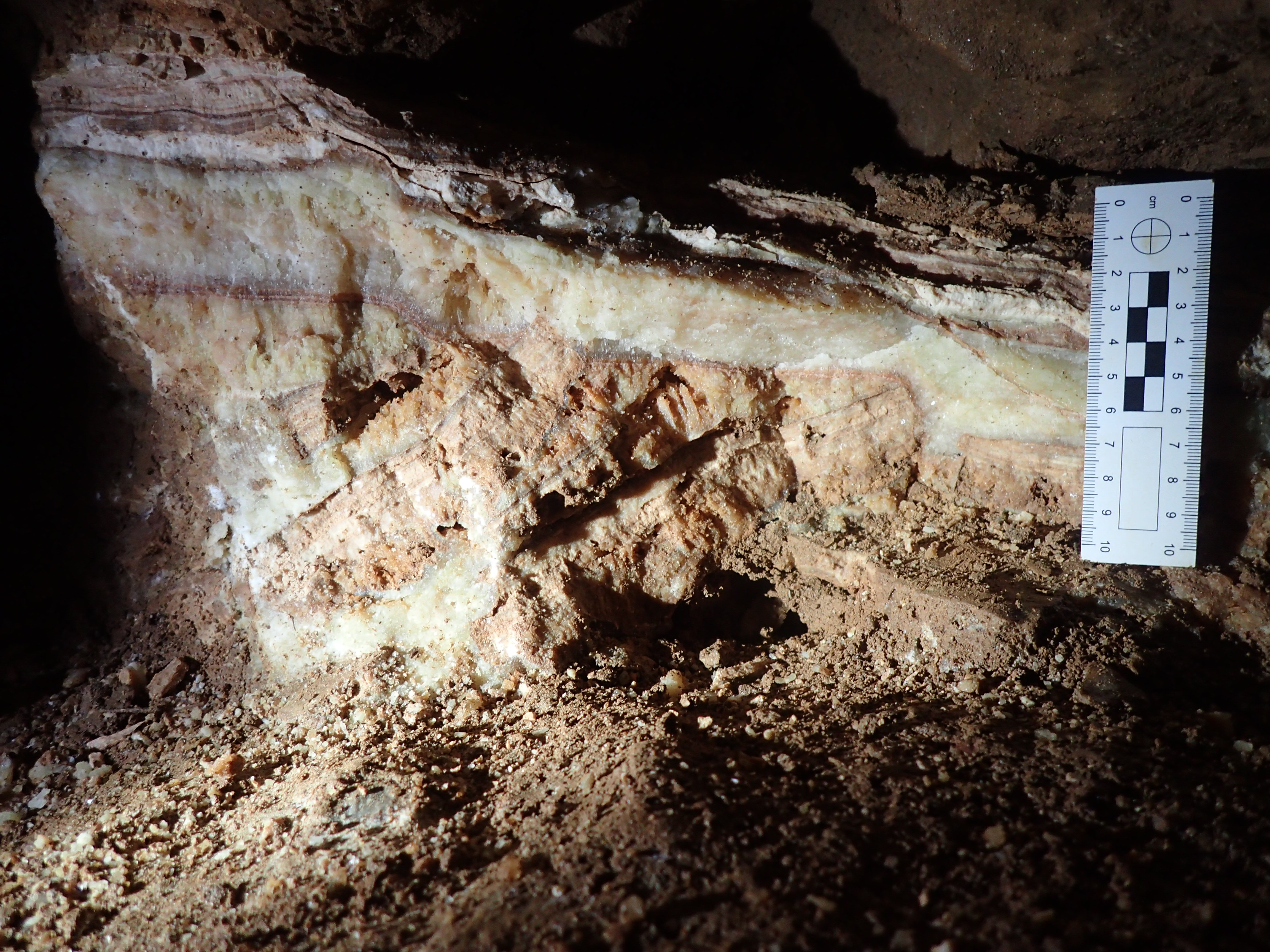 Onto the drilling, the first thing I noticed is that the Bosch drill is lighter and smaller, easier to use in constricted space. 1st battery: 4no. pilot holes 250mm x 14mm, these were then extended using 400mm x 12mm drill bit. The 1st battery just started to fade on the 4th extension, so hardly used the 2nd battery. Very pleased with the tool. Packed everything away and left the cave. I'll be back tomorrow to finish the job!