With Jon, Jake, Tav, Duncan, Nick and his son, Chris.
Reeled in the wire and went up to the dig face to clear the debris from the last application of IRS. A bit disappointed that it hadn't been quite as effective as hoped for. A combination of calcite, tiny voids and 'marly' conglomerate. Anyway, cleared the rubble that had been produced, aided by Chris. Hammered off some calcited cobbles and 'knobbly' flowstone enabling a squeeze up into the rift, just about possible to stand up. This gave a better view of what lies beyond.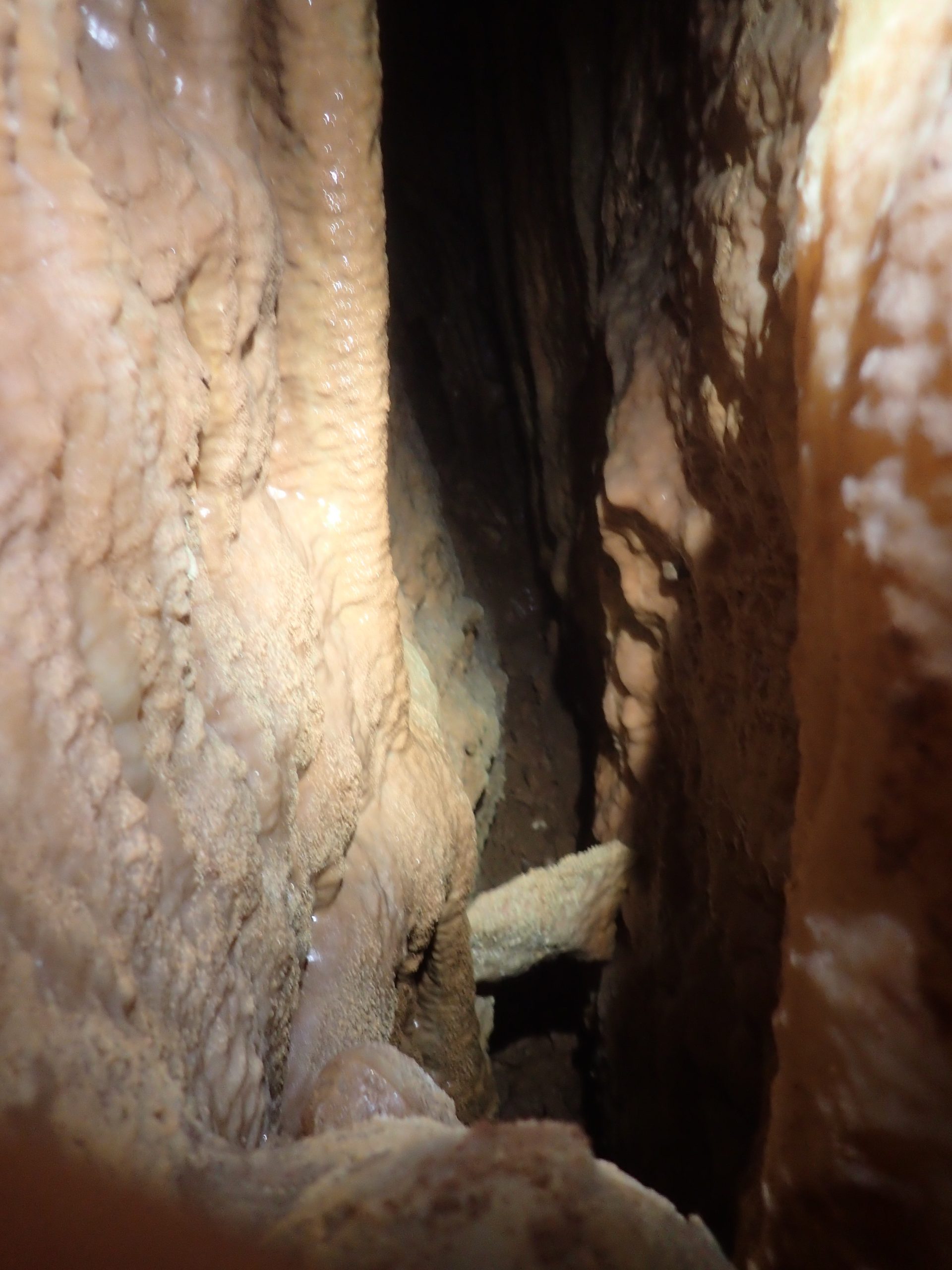 The rift continues, it is possible to see about 5m ahead, the maximum width is c.0.25m, both sides of the rift are covered in calcite and there is more evidence for the effects of frost and/or ice, the vertical range is about 2m. Couldn't really see what was going on at the lower part of the rift where it appears to intersect the bedding. This is where the way ahead is still blocked by about 0.5m of rock and calcite. Removal of the blockage should give access (or a better view) to a continuation of the rift/bedding. Just need to persevere, Hallowe'en Rift won't give up its secrets easily. I got out of the way and Chris squeezed in to have a peek.
All clean and tidy, ready for the next phase of IRS in the mid-week, it was time to re-join the others and get the spoil out of the cave. 59 bags were hauled out to the surface, the rocks remain underground at the junction and some at the bottom of the entrance. The bags were emptied and some attention to wall construction got underway. This was curtailed when today's 'lake dweller' started to feel cold and headed off to the farm, it was quite chilly in the easterly breeze, especially when soaking wet!
The cave secured, we all headed back through the wood, across the field to the farm.