Vince, Brockers, Duncan, Nick, Jake, Jon and Tav.
A fine body of men filled with vigour and ready for the usual Saturday digging session in Hallowe'en Rift, socially distanced, of course. The expansion work in the, still dry, Soft South continues.
Brockers at the forefront, I was backing up, doing some digging and loading the filled bags into the skip. Duncan was hauling from the junction corner; Nick was at the bottom of the entrance transferring the load into the next skip to be hauled out to the surface. Jake, Jon and Tav were rotating the surface duties, Jake had begun the session underground but difficulties with emptying the filled bags required a reallocation of personnel and so up he went to the surface.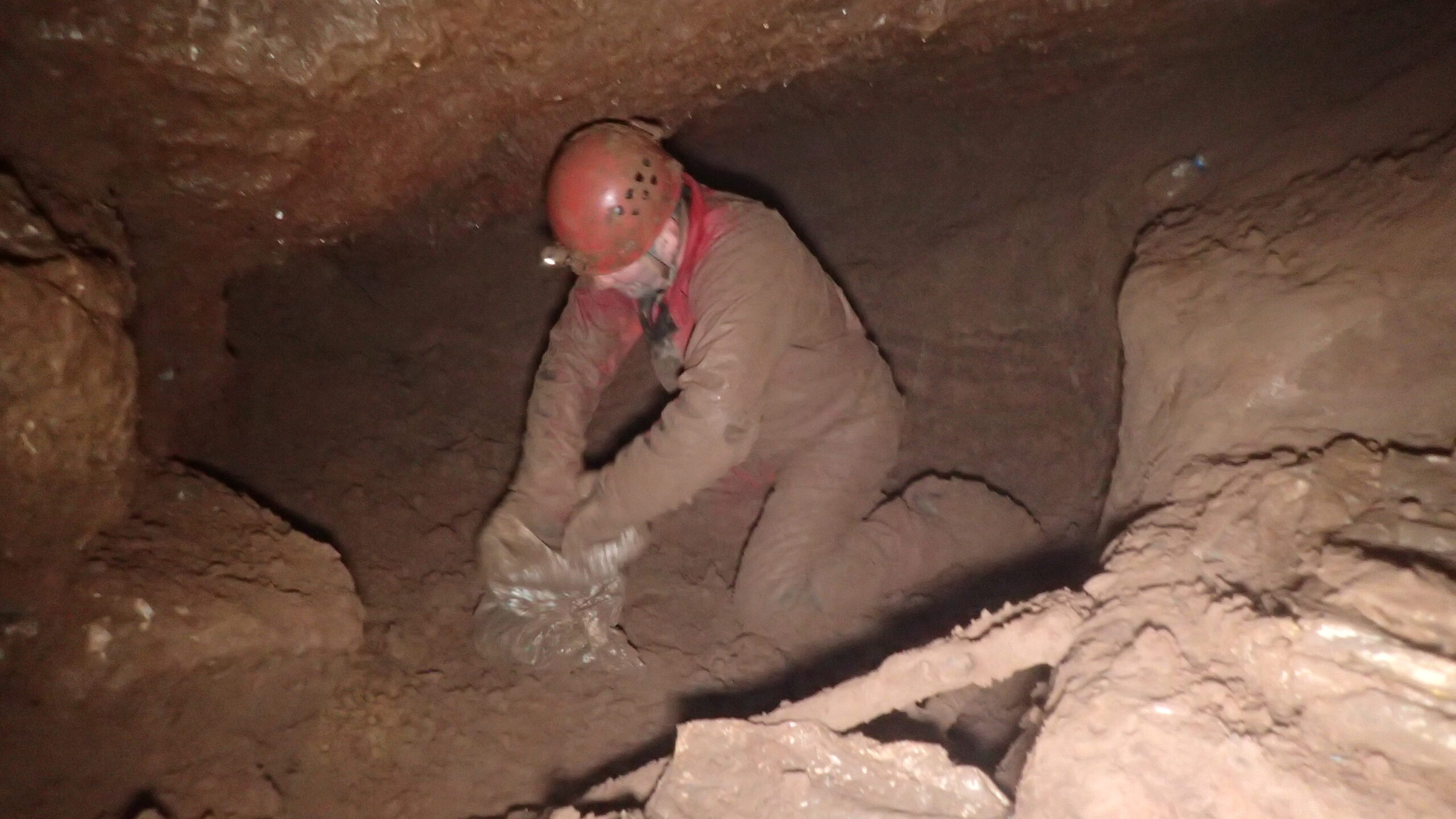 Although it is non-stop the digging is probably the easiest task of the day (at present) and another 100+ bags were filled, dragged, hauled up the shaft and, with some difficulty, emptied onto the burgeoning spoil heap. We ran out of bags to fill around 13:00 signalling the end of the digging session. By this time the hauling rope is caked with mud and it is hard to maintain a good safe grip.