Vince, Jake, Brockers and Tav.
A depleted team today, some have gone diving and another has vehicular and mobility problems. No matter just means we will have to stack stuff in the entrance and work in shifts.
All underground, Jake digging, Tav and Brockers clearing away the filled bags and I stacked the spoil in the entrance. After about 20 bags Brockers decided to go to the surface and haul out the bags then returned to his position on the corner to resume his original task. We kept at it until mid-day when we all exited the cave to clear-out the entrance stash. The bags were emptied onto the spoil heap. The now compressed sediment was less easy to coax from the bags. Some spoil heap management was required, and any loose stones were added to the wall.
Time for refreshment. It was very pleasant in the warm spring sunshine (no flies yet!).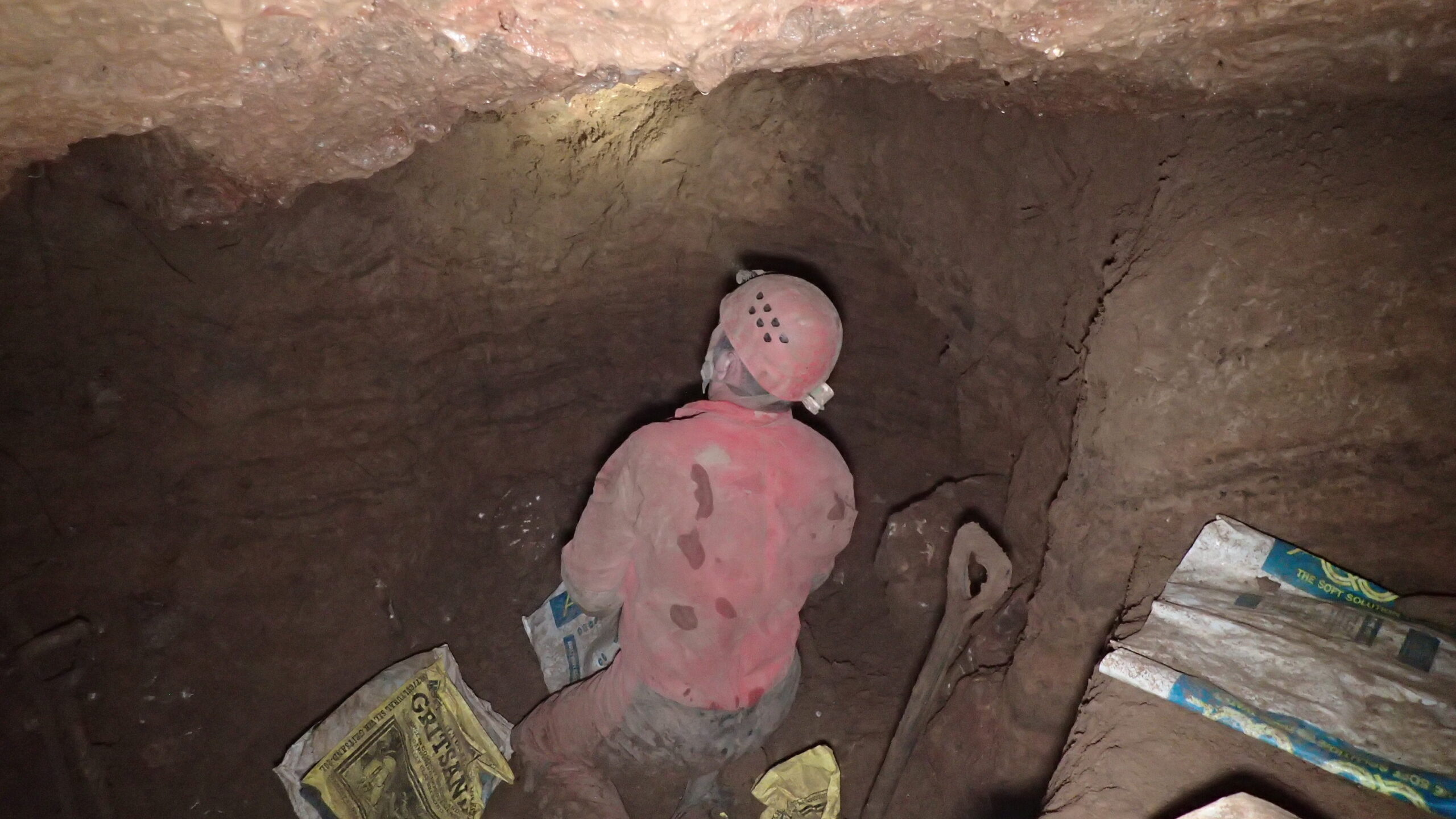 Back underground, Brockers digging, me and Tav clearing away and Jake stacking the spoil in the entrance. We are not spoiled for choice with where to dig, there is just a lot of stuff to shift. About 40 or 50 bags filled we decided it was time to clear the entrance again. The total for the day, 110 bags plus several loads of rocks. Good effort from the smaller team.
As ever the more sediment that is removed then more features are revealed, more discussions, more head-scratching, it is all very interesting. Photos were taken but it was quite steamy in the digging 'chamber' following the day's efforts. The first bluebottle of the year was seen!