Vince, Brockers, Tav, Jake and Jon
Brockers underneath the pissing tree digging, filling bags, and loading the skip. The skip then hauled away by Tav, who then carried the spoil along the NE passage then hauling the bags and rocks up to the ledge. I was on the ledge unloading the bucket and transferring the spoil to the next skip to be hauled to the entrance by Jake. Every now and again the skip needed some guidance around the bend. The filled bags and/or rocks into the final skip to be hauled up to the surface by Jon, the spoil added to the spoil heap. A good steady session.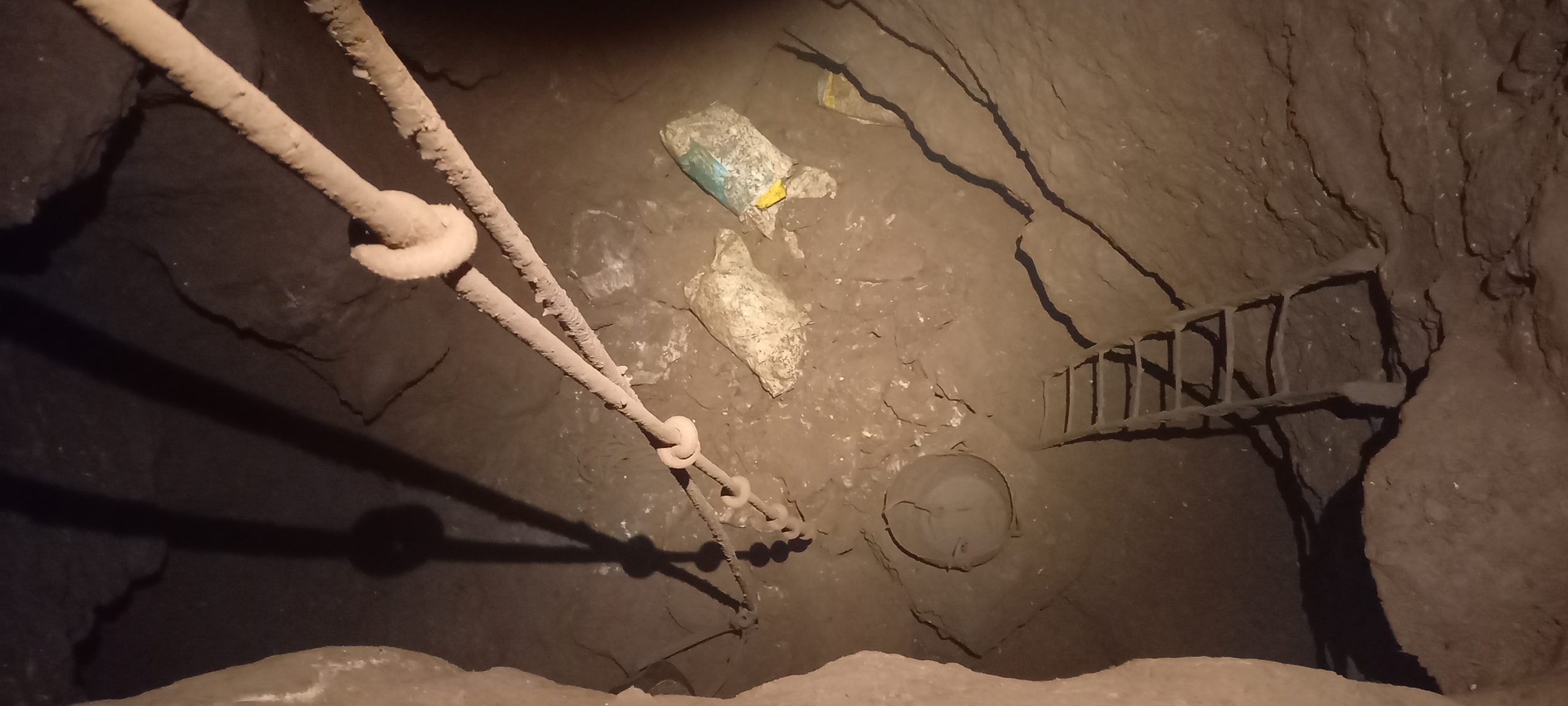 At the digging end some sizeable stalagmites have been exposed and a calcited bank or "boss" (not quite clear yet). Probably we'll need to dig around to the right-side to bypass these obstructions.
Some of us took refreshments at the Hunter's Lodge Inn.