With Alex Gee.
It was really good to see Alex up at Hallowe'en again.
The first job of the morning was to pack all the dry bags into 10's ready to be taken underground and refilled on later digging sessions. Then, as I opened up the cave we were joined by a fledgling robin that showed no fear of human presence and sat next to us, within less than 0.5 metre, this is probably not a good indicator for a long term survival strategy, but a pleasant experience all the same.
While I slipped underground to take some photo's Alex went to look at a feature he wanted to check out on the hillside.
In particular, I wanted to try and take an image of the current working area, and here it is below, the lump hammer for scale.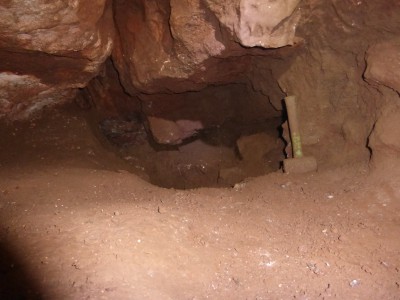 On the way to the dig face there are some decent formations, not all that big but worth preserving and taking a look. The bluish tinge is a consequence of lighting by LED I assume.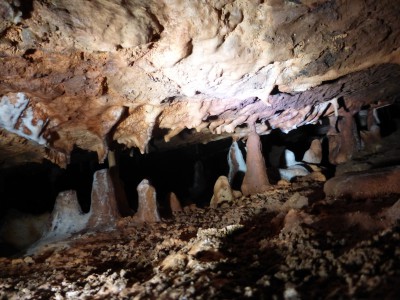 Back on the surface I had just started moving some of the rocks when Alex returned from his foray and we started work to build the retaining wall a little higher.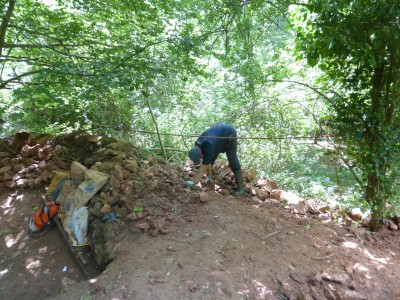 There was a good supply of rocks, these were put into position and sediment will be packed behind the rocks at the next digging session to consolidate the wall. When the rock supply was exhausted it was then that we decided to make our way to the Hunter's satisfied with the morning's effort, a little earlier than anticipated but thirsty all the same, and the flies were becoming very irritating!