With Tav, Nick, Matt, Brockers and Jonathon.
After reeling in the wire, Tav set about clearing the rock debris and digging, Matt was in his favourite spot at the bottom of the slope and Nick was at the top. Brockers (dodgy back) was hauling from 'Stal Bend' with Jonathon doing the shuttle.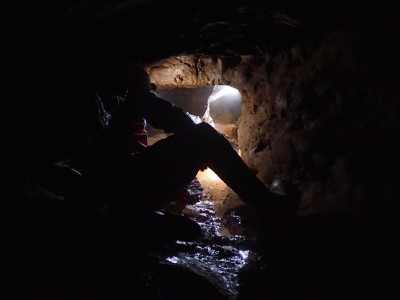 I was on the surface in the sunshine, sorting out the spoil heap and adding more to the wall. 15 skip loads of rock and 25 bags of gravel and mud were hauled out to the surface.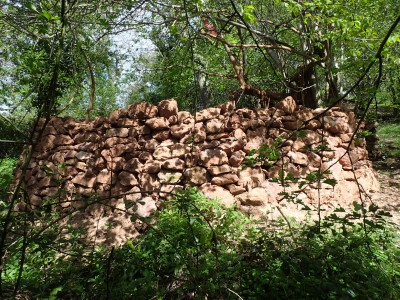 Towards the end of the session I ventured underground to have a look at the end and get an idea of what might be required in the coming week to aid progress.
The low gap on the south side had been cleared out and a good phreatic roof could be seen. The visible passage appears to be trending south-west and slightly downwards and looks to be a decent lead to follow. The floor of the small passage looks to be calcited but rock under that. It needs enlarging, so more induced rapid speleogenesis is required, another job to arrange for the mid-week.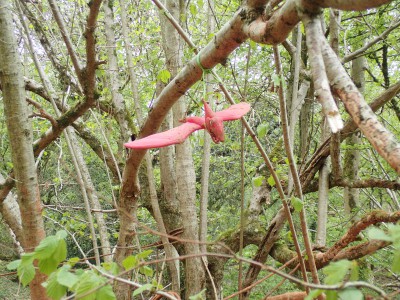 Well, if Wookey Hole show cave can have dinosaurs, then so can we!