With Jake, Jon and
Tav
Due to other
commitments, a smaller team today so the digging effort continued in the Soft
South. Tav filled bags and moved the occasional rock to Jon, who was positioned
at the junction. I was at the bottom of the entrance hauling the skip away from
Jon and transferring the load to the surface skip, this was hauled out of the
cave by Jake.
It all seemed to
be at an easy-going pace this morning, but at the end of thesession 85 bags
and 16 loads of rock, a total of 101 loads, removed to the surface. A good,
productive effort.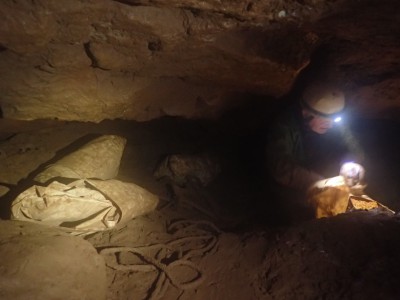 Tav fills
bags

Jon, at the
junction, hauls the skip away from the digger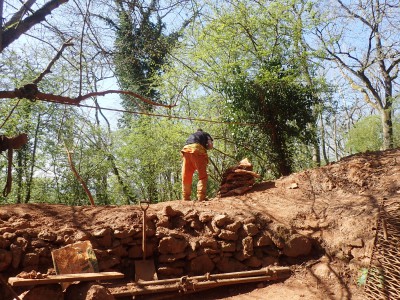 Jake empty's
the bags onto the ever-growing spoil heap
Jake remarked that it been very pleasant on the surface in the
warm spring sunshine with the bird's singing and only very rarely could a car
be heard!