Vince, Brockers, Nick, Jon, Jake, Tav, and Duncan.
An earlier start for me as there was a pile of rocks waiting to be reduced to more manageable pieces. Underground by 09:00 and quickly got to work with the plugs and feathers. After one hour or so had passed there was a good supply of wall-building material awaiting removal from the cave. It was satisfyingly therapeutic sat there drilling and tapping. It was interesting to note that the method was successful in breaking-up calcite blocks too.
A barrage of packs of bags being tossed into the deep Soft South announced the arrival of Brockers and Nick. They started to move the pile of rocks as I finished splitting the last couple of boulders. The rocks cleared, Brockers set about digging and filling bags.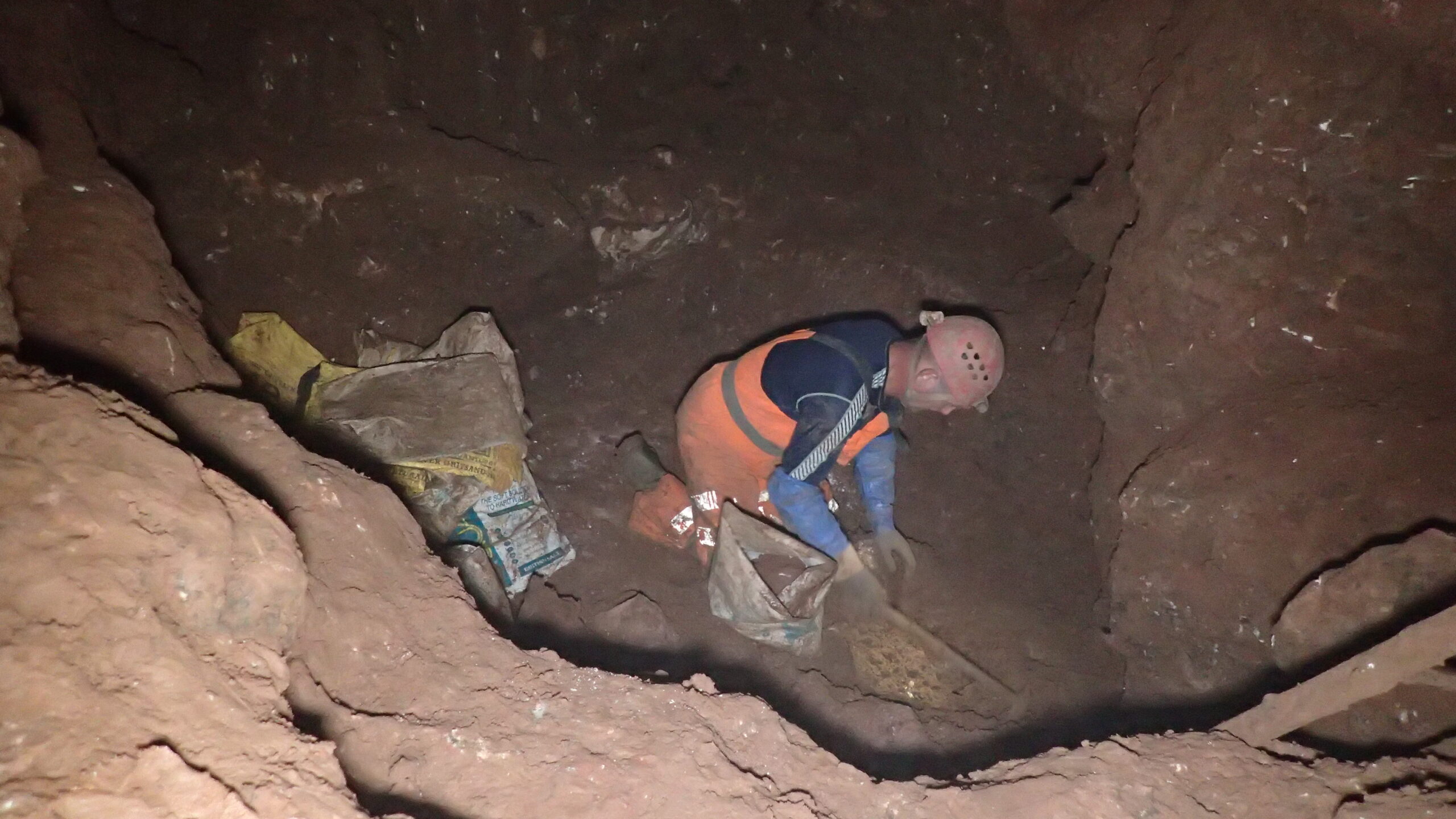 I climbed out of the pot and along the ledge to load the accumulated pile of rocks into the skip, the rockpile was soon supplemented by filled bags. Nick hauled the loaded skip away and transferred the contents to the next skip pulled along by Duncan, at the bottom of the entrance, the spoil on its way to the surface. Above ground, Jon and Tav hauled the spoil out of the cave while Jake was busy building walls to retain the spoil. It was a busy and productive morning session.
12:20, lunchtime.
Afternoon session: me and Brockers were on the surface, Jake at the bottom of the entrance, Jon at the junction, Tav clearing away from the diggers, Nick and Duncan. There was some question about the number of bags so a couple more packs were tossed down the entrance. Lots of rocks and bags were added to the burgeoning spoil heap, larger rocks were kept ready for the next wall-building phase. Another productive session!