With Brockers, Jake, Jon, Nick, Tav, and Duncan.
Morning session: Tav and Jon digging in the deep (and getting deeper) Soft South, Jake on the ledge hauling the skip up out of the pit (c.100+ loads – top effort!) and transferring the contents to the next skip. I was at the junction hauling away the spoil from Jake and passing the load onto Brockers at the bottom of the entrance. Duncan and Nick were on the surface dealing with spoil redistribution. A good, steady supply of filled bags and rocks made the journey from the pot in the deep Soft South to the surface.
About 12:45 we decided to break for lunch.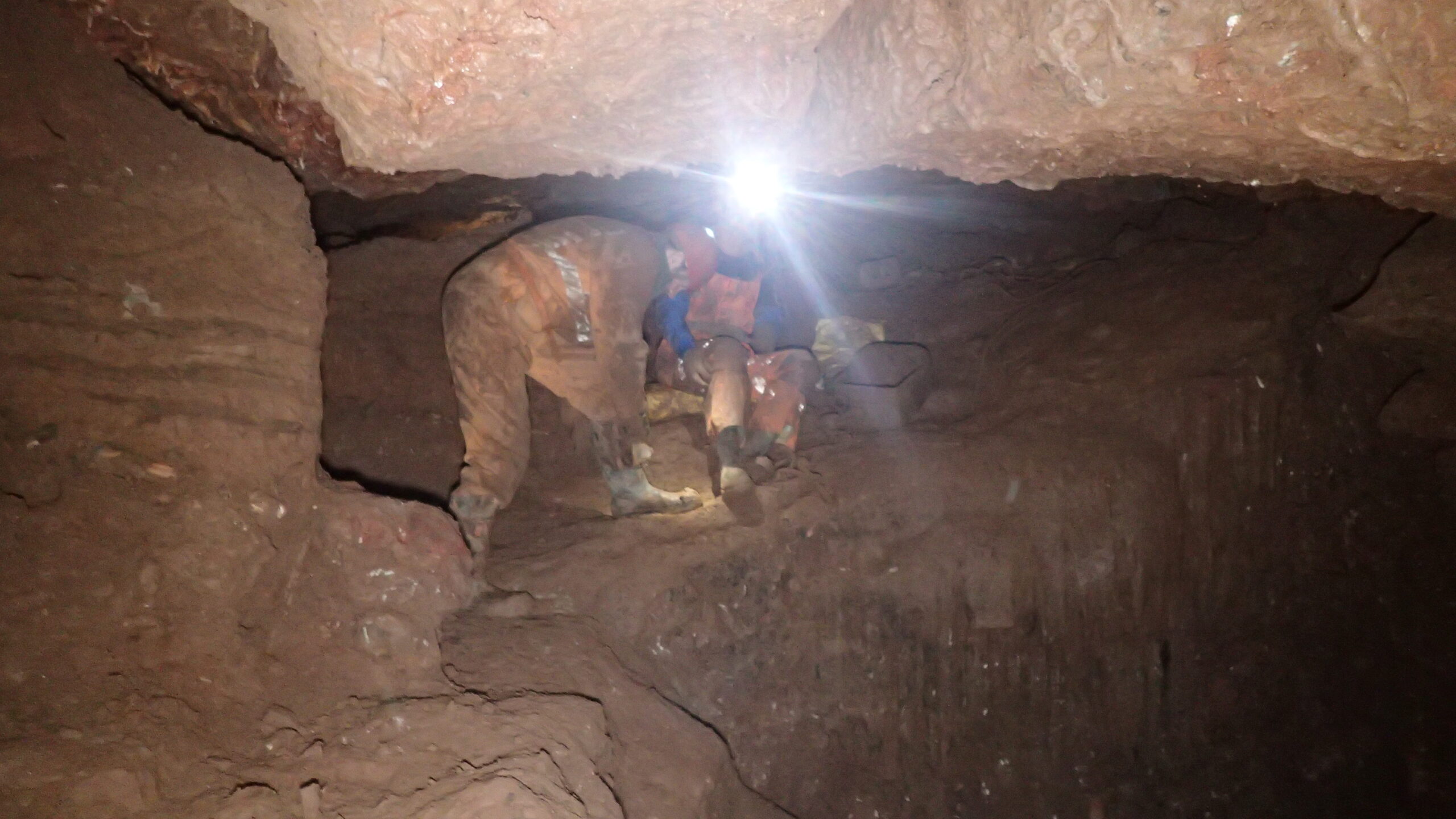 Afternoon session: Me and Jake digging, our effort focused on loosening some of the larger accessible boulders at the [current] bottom of the pot so that these could be reduced into more manageable size with plugs and feathers at a later date. Brockers was on the ledge, Nick at the junction where he has dug another pond. Duncan at the entrance. On the surface, Tav and Jon, who experienced some monsoonal weather, at least it was warm(?). There was a trickle of water flowing down the entrance when we finally decided to exit the cave.
Progress downwards was clearly evident by the end of the session(s).