Vince, Brockers, Tav, Nick, Duncan. Jon, and Jake.
Met with Brockers at the farm 08:30 where we got our respective bits of kit together and walked up to the cave entrance. Underground by 09:00.
I got on with the task of reducing boulders to a manageable size using plugs and feathers while Brockers sorted out the pulley system for hauling up and out of the pot. By the time the rest of the team arrived there was a pile of rocks and a pulley system operational.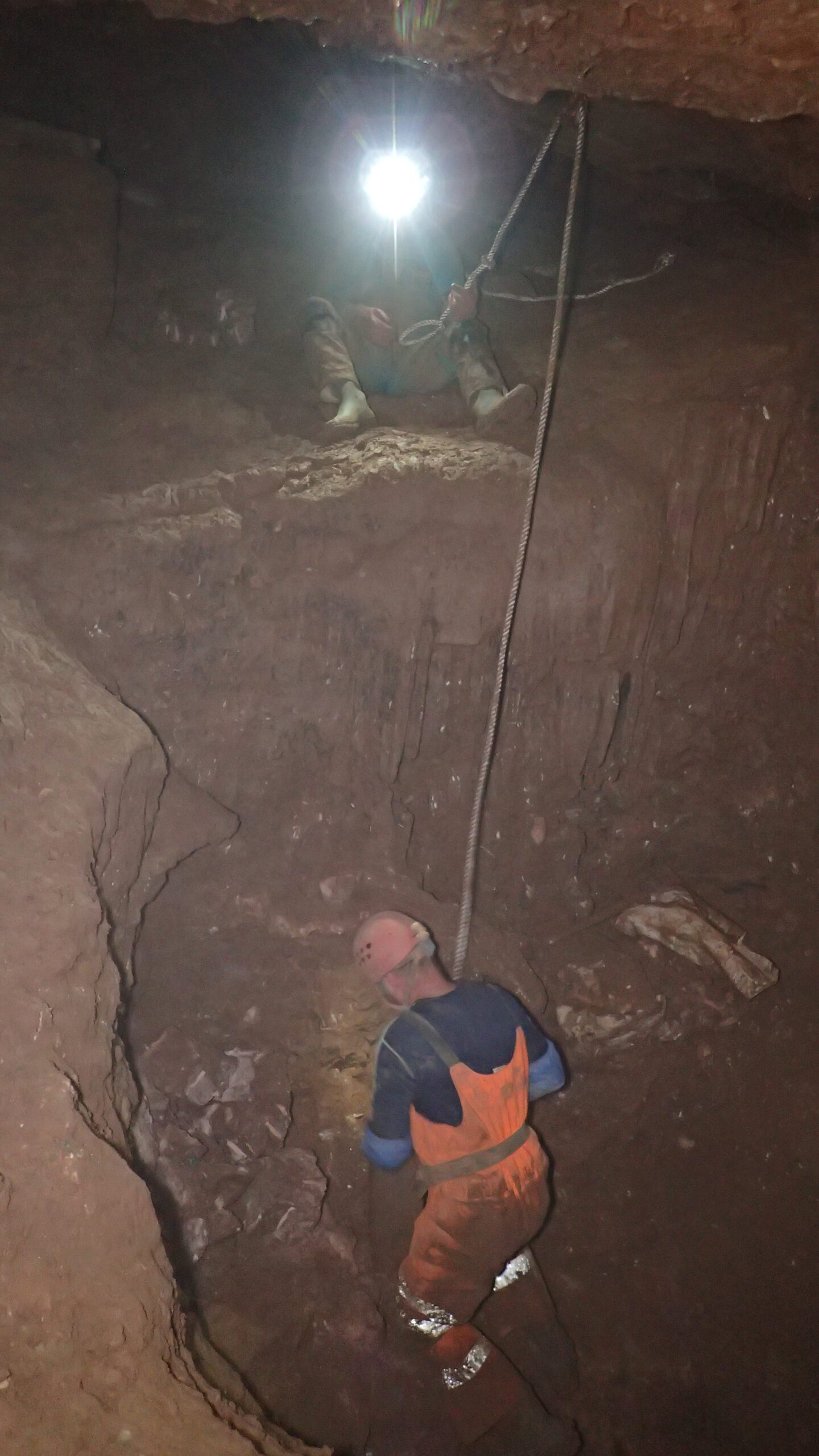 Duncan took the ledge position opting to be first to try out the pulley system. After helping to shift the backlog of rocks (and bags), I swapped places with Nick at the junction so he could dig with Brockers (Nick's going to miss a couple of sessions while on a first aid course). And it stops him from digging random holes the serve very little purpose. Tav was at the bottom of the entrance with Jon and Jake on the surface. There was a steady flow of filled bags and rocks from the end to the surface, a few rocks were used to backfill Nick's "mud wallow" and make the junction position slightly more comfortable. Around 12:30 we stopped for a break.
Afternoon session: Tav and Duncan were down in the deep Soft South digging away happily, I was on the ledge pulley spot hauling away the spoil, and it is a cosy spot. Jon was at the junction, Jake at the bottom of the entrance, Nick and Brockers on the surface. Jon also backfilled Nick's hole and reinstated a comfy seat. Once we got into the swing of things it was another good productive session. When all the empty bags were filled and rocks moved, a brief discussion in the pot, and then packed up and exited the cave.
A good digging session(s). and the pulley system is spot on!