With Brockers, Jon, Tav, Mike, and Nick
Earlier start for me and Brockers (met at 09:00) to install a handline around the edge of the pot leading to the deep Soft South before the team arrived to dig. We had just finished when the gang turned up.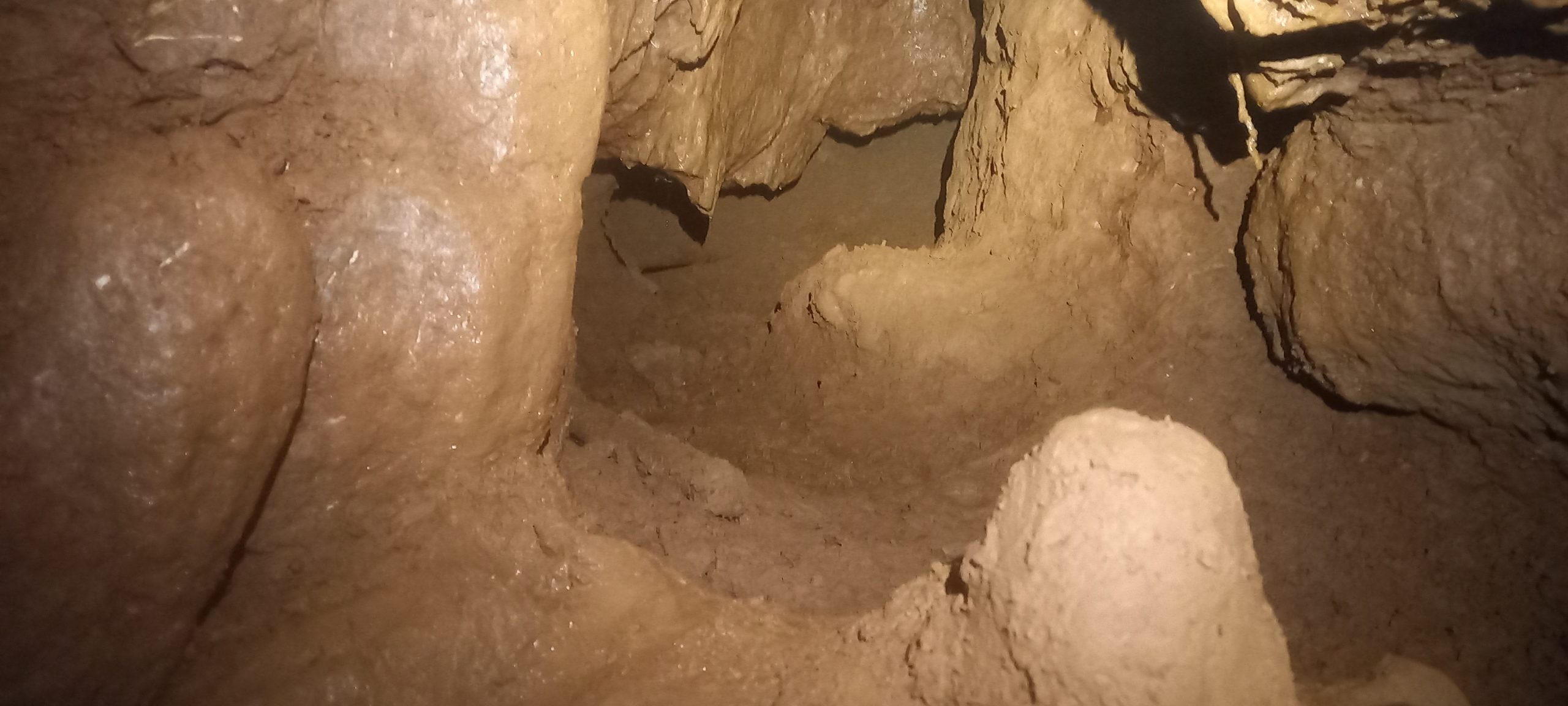 Tav digging assisted by Jon, I was shuttling the spoil along the NE passage, Mike was up on the ledge, Nick at the bottom of the entrance, Brockers on the surface. Thankfully the early heavy rain had stopped but it was very wet not only on the surface but underground too. There was plenty of standing water and active drips. It didn't take long for conditions to become rather squalid. The bags of 'slop' were not easy to carry, and the buckets proved to be very useful for transporting the bags along the passage.
Digging continued beyond the stalagmites, small spaces were being revealed as digging progressed and by the end of the session it was looking more interesting. It might be worth another trip along to Trick or Treat to try a voice connection again. About 110 bags were filled, hauled, and emptied on the surface. Surface duties are not easy in the current conditions another fine effort, this week, by Brockers.
Refreshments at the Hunter's Lodge Inn were well-earned!