With Jon, Mike, Nick, and Tav
The bags that had been left hanging-up had dried out nicely, just needed to be bundled up into packs of ten ready to be filled (not all today!). A total of 200 bags available. Not enough people to get the spoil out to surface in one go so it would need to be stockpiled in the entrance to be removed at the end of the session.
Jon digging, me clearing the filled bags and loading in to the skip, Mike hauling the skip away and shuttling the spoil along the NE passage then hauling up to Nick, perched on the ledge at the top of the pot. Tav hauled the skip away from the Soft South back to the entrance where the bags were stored for later removal. Tav stared longingly up to the bright blue sky above, one more person and Tav would have been up on the surface in the sunshine.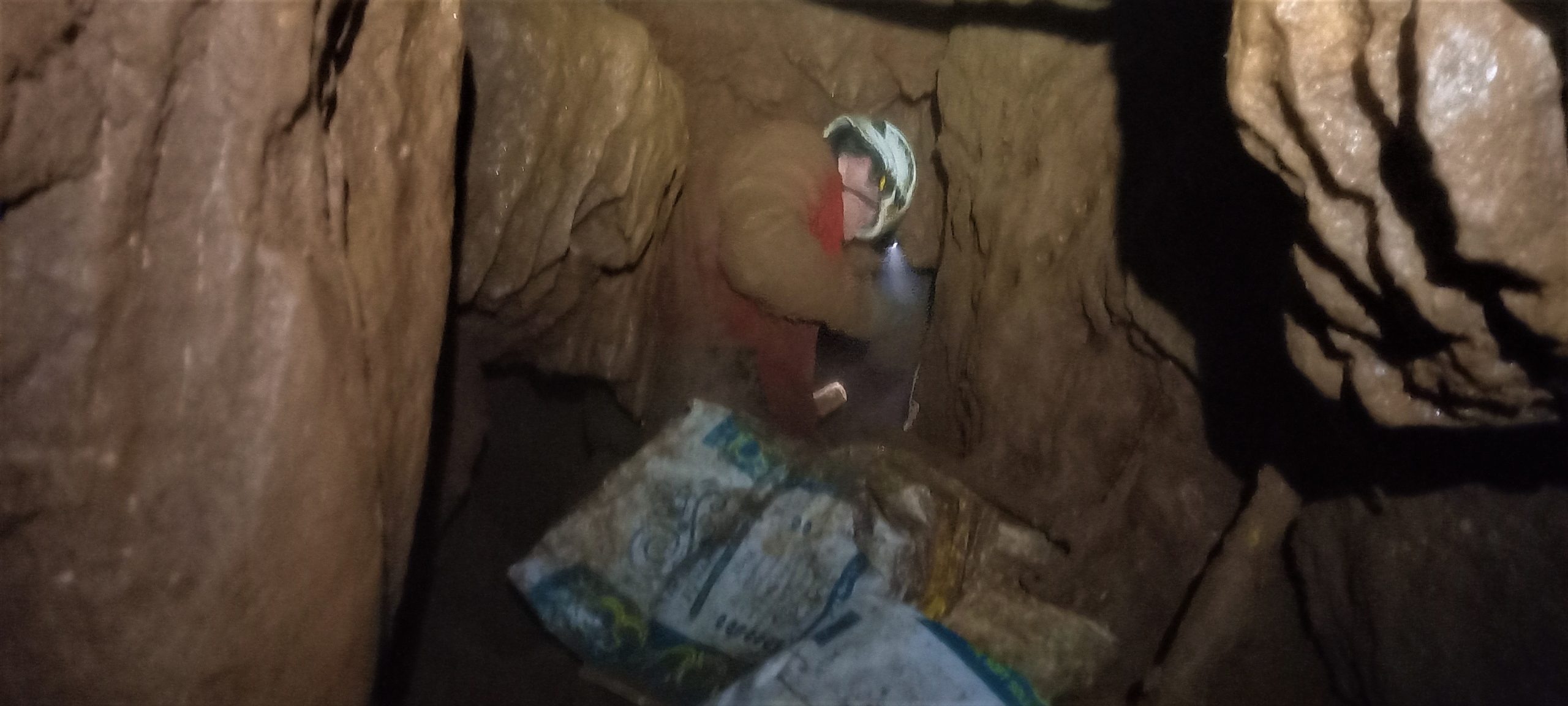 Jon's initial effort was to enlarge the working space to make forward progress more comfortable. In between I scraped some of the mud away from the stalagmites filling a few more bags. Eventually, Jon had made sufficient space and started pressing forwards. A small hole revealed by Tav at the end of last weeks session was expanded, I heard a muffled clatter of rocks and Jon reported back that an interesting space was opening. He invited me to take a look and it was confirmed that the connection to Trick or Treat had been accomplished. It needs a bit of work to make it big enough for all and the round trip is on the cards for next weekend. Still convinced that the more interesting prospects are at a lower level and this can be pursued now that the distraction of Trick or Treat is over.
It was time to move the backlog of bags and clear the stockpiled spoil out to the surface (about 70-bags in total). All done, refreshments at the Hunter's. Another satisfying digging session over.