With Jon, Tav, Brockers, Jake, Nick, and guest, Paul Agnew (Australia)
Took another hauling rope and pulley to the cave to be used on the pot hauling line. This will allow the in-situ rope/pulley to be cleaned. It is getting difficult to grip the rope when it becomes impregnated with mud.
Down in the deep Soft South, underneath the "pissing tree" Jon was digging, my task was to clear away the filled bags to Tav on the haul/shuttle/haul along to the pot. Brockers was on the ledge (he swapped over the rope/pulley on the pot), Jake was at the bottom of the entrance.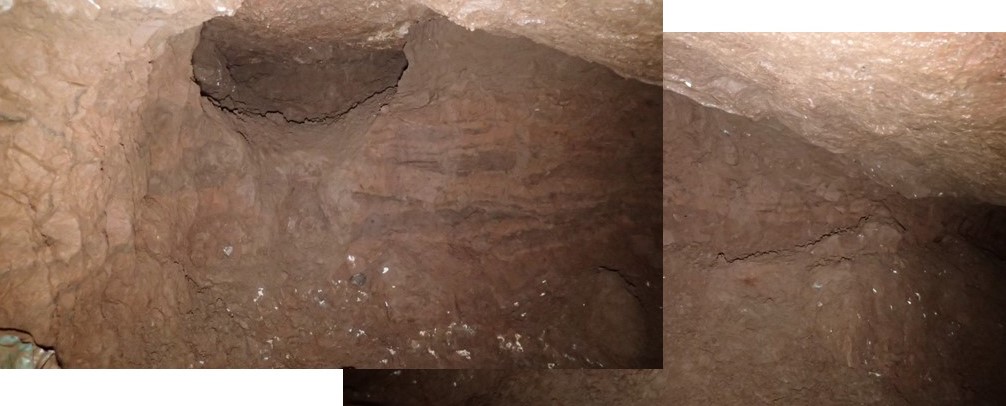 Took the opportunity to inspect the "rock of concern" in the roof above the approach to the 'final' chamber and, following some discussion, came up with a satisfactory remediation strategy.
Digging was well underway when we were joined by Nick with a friend, Paul (a colleague from Australia). Nick took Paul for a tour of the cave – but not through Trick or Treat – but did include a crawl along to An Unexpected Development.
As usual digging was ceased about midday and the spoil was cleared from the cave. About 80 filled bags were emptied onto the spoil heap.
Once changed, we all reconvened at the Hunter's Lodge Inn for refreshments.