Vince and Jake
A much-depleted workforce for this session. No matter a chance to get some maintenance and tidying up done. Down in the deep Soft South I finished off the roof slab stabilisation work (another 20kg of mortar used).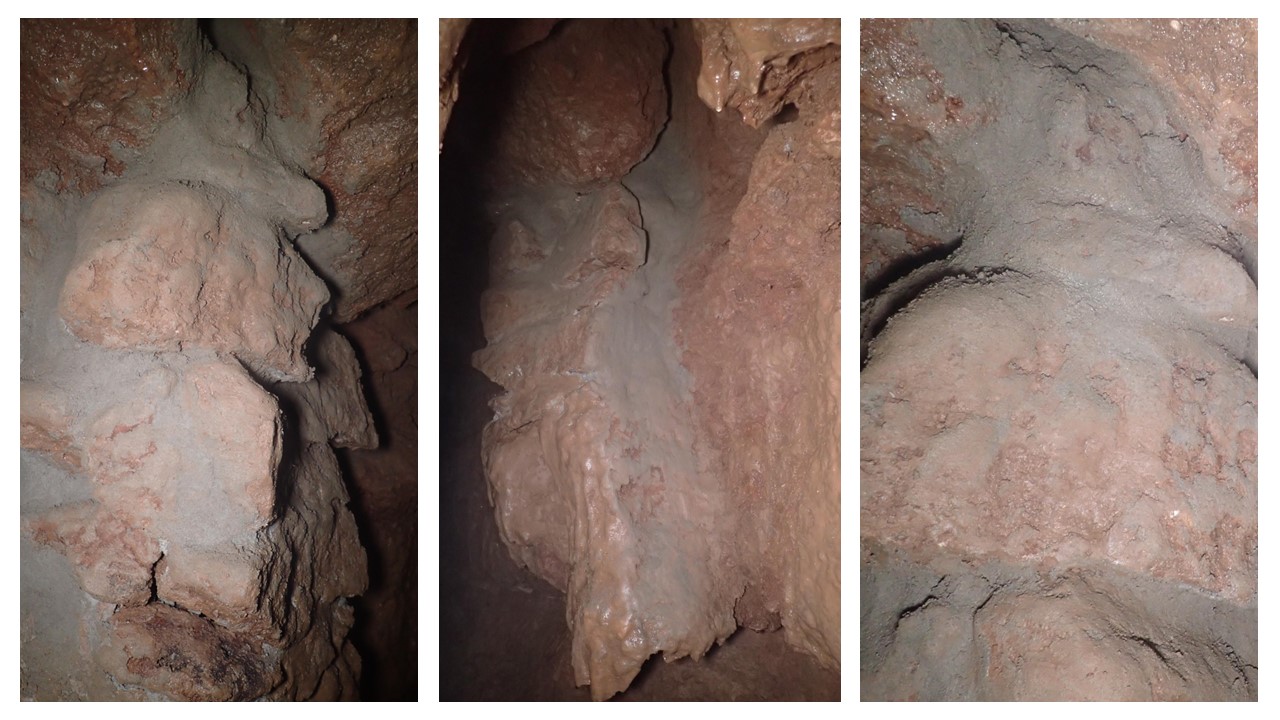 While I was doing the building work, Jake was moving the pile of rocks stashed at the hauling spot (in the NE passage) back to the pot. Some rocks required size reduction; others were put aside for attention at a later date [when I have drill/plugs & feathers to hand]. Back on the surface, all the dry bags were bundled-up (in packs of 10) and deposited down the entrance to be filled next digging session (or most of them anyway).
To the Hunter's Lodge Inn for some refreshments. It's a pleasantly warm afternoon.