With Roz
After a rather leisurely morning sorting out the necessities we arrived a bit later than anticipated at the farm. We quickly changed ad headed across the fields to the cave entrance.
At the end of Merlin's I didn't spend much time with the hammer and chisel but got on with drilling the holes.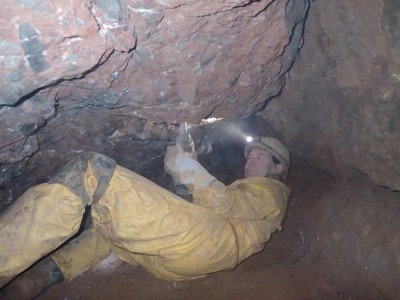 A total of 6no. holes with quite a wide spread to exploit some cracks that were visible. The task was completed relatively quickly and we made it to the Hunter's with plenty of time to spare.