With Roz.
At the present end of Merlin's, drilled 6no. holes, plus an extra one for the trimmings, to facilitate the application of IRS.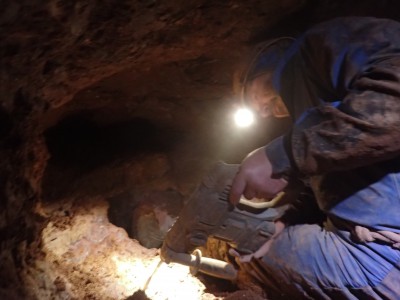 The evening's task was bought to a satisfactory conclusion. There should be debris to clear on the weekend.
It was a fine evening and the view from the field, over towards Glastonbury Tor, although a little hazy, was good.