No digging took place last weekend (4th June) I was in the Yorkshire Dales (BCRA CA SIG Field Meeting at Lower Winskill, Settle) and the team took advantage of the longer [Jubilee] bank holiday.
With Brockers, Jon, Jake, and Nick
Nick and Jake were today's digging team down in the deep Soft South heading NE, back to two due to the lower numbers. Brockers on the ledge, Jon at the bottom of the entrance, leaving me on the surface. The skip was being loaded at a relentless rate – filled bags interspersed with the occasional load of rocks. There was no time to empty the bags. It was warm and humid, thankfully there was a breeze every now and then, but the flies were becoming increasingly annoying! About 100 filled bags plus several skip loads of rocks were removed and dispersed.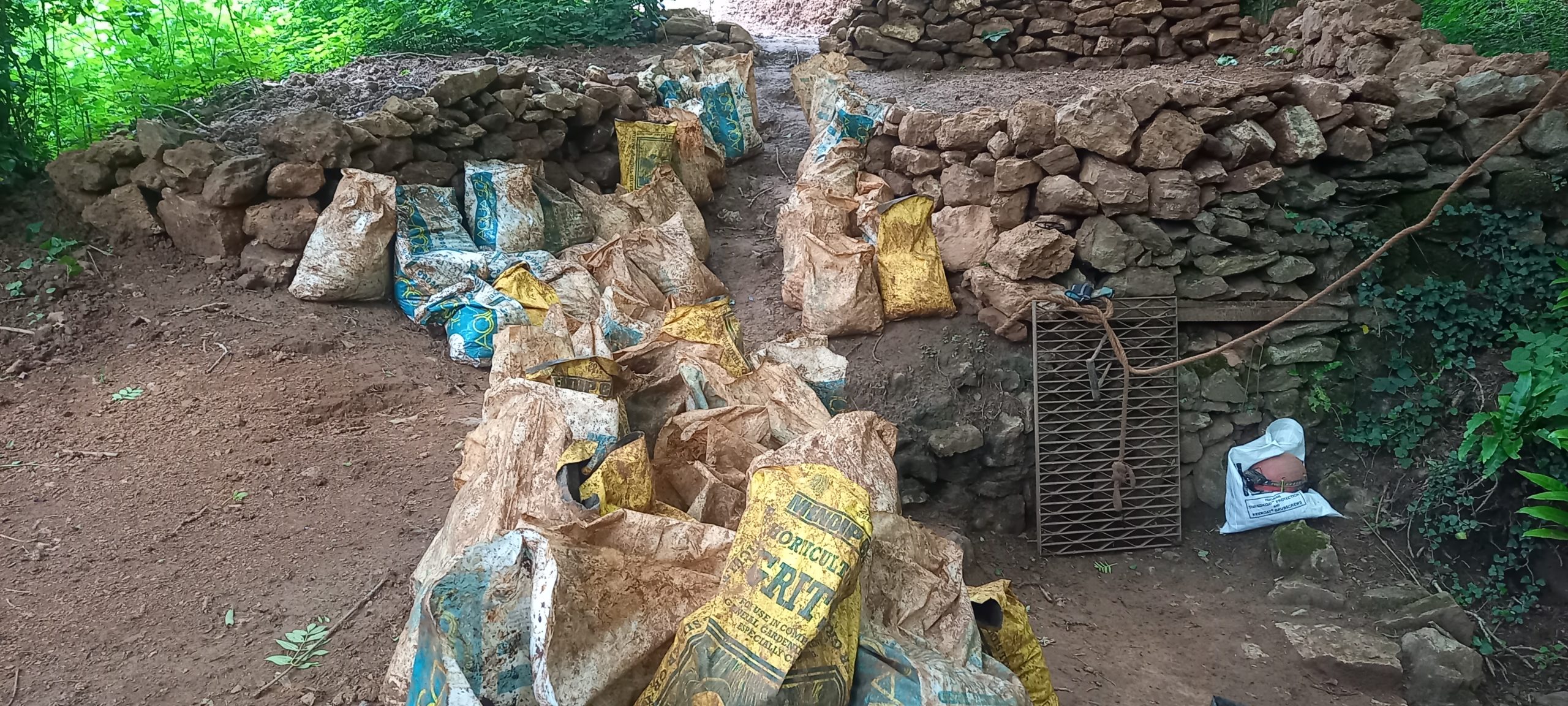 A c.3-hour session at Hallowe'en Rift is a better overall workout than any gym…then there's the cycle to and from the farm.
Refreshments (and a rest) at the Hunter's Lodge Inn was very welcome.