With Jon, Brockers, Tav, Jake, and Nick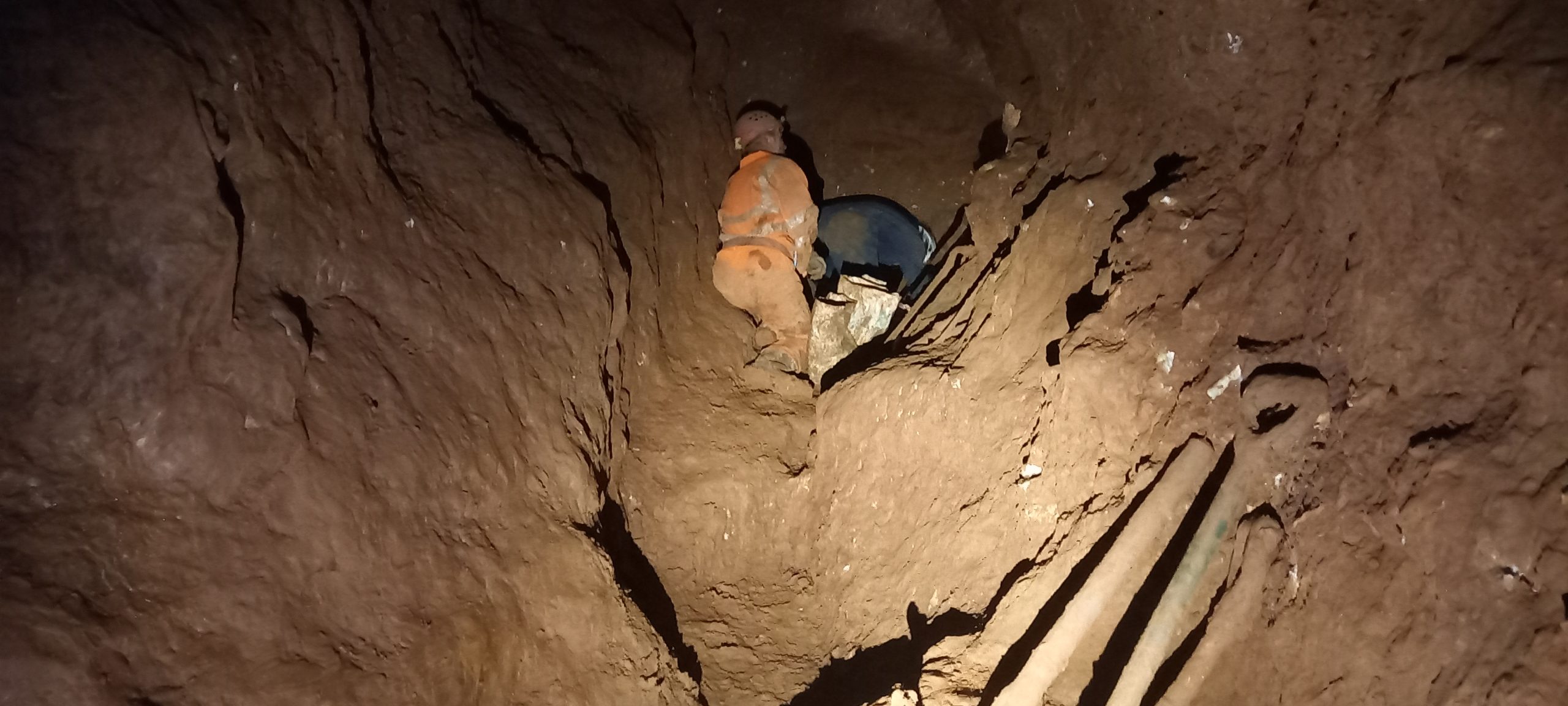 Jon and Brockers digging down in the deep Soft South following the NE passage. I was on the ledge unloading the hauling bucket transferring the contents to the next skip to be hauled away by Tav at the bottom of the entrance. Jake and Nick were on the surface hauling out and emptying the filled bags. A busy session, plenty of banter, 100+ bags filled, hauled, and emptied plus several skip loads of stones. The skips going up and down the entrance now looking increasingly worse for wear and really need to be replaced.
A satisfying session. Refreshments were taken at the Hunter's Lodge Inn.